Violin Sightreading
Last night so I did some violin sightreading of a piece that was on a facebook violin beginners forum.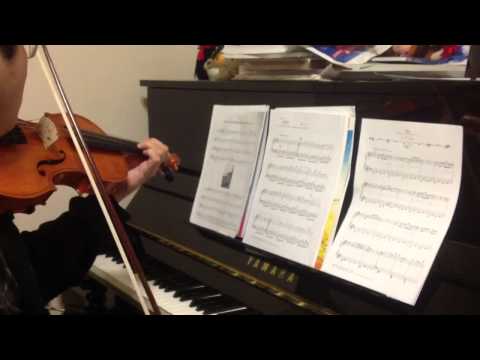 They are planning on getting a group on Google hangouts (from Google+) to play it, but I think they may have issues with latency that will prevent us from playing in sync.
I think I screwed up the counting as it's meant to be in 6/8 time and I didn't even look at the time signature before playing it. I also missed out all the repeats! Oh well. 😛
I'll have to practice it along to my metronome and see if it improves.