20th July 2014: Fuji-Q LiSA Concert
For my 2nd day plans, I had an anime concert at Fuji-Q highlands with the popular singer LiSA.
I headed out from my hotel to go to Fuji-Q near Mt Fuji for LiSA Concert early at about 8:45am. It will take 3 hours one way by train
Yesterday, I was trying to use my trusty kindle to contact friends to meet up on and to tweet, but it crashed and failed on me!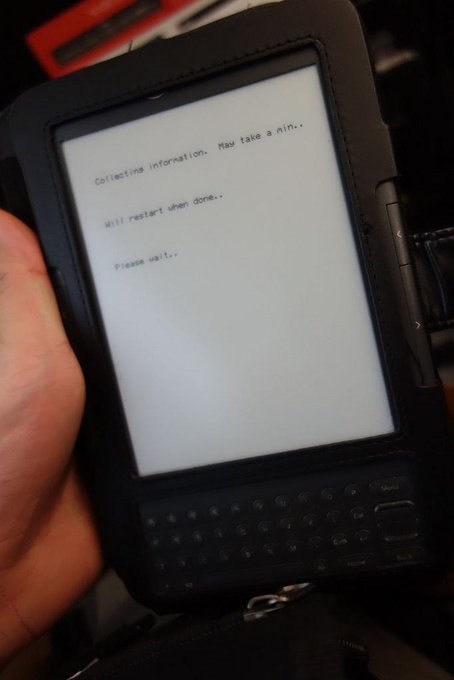 posted at 09:01:55
Checking on twitter, apparently today is the day that Radio Kaikan will reopen!
RT @hayakawasouta: ラジ館オープン待ち #akiba pic.twitter.com/pPkAgrVKs3
posted at 09:02:31
I decided to have a nice breakfast at Denny's. It took a while to arrive, but it was quite nice.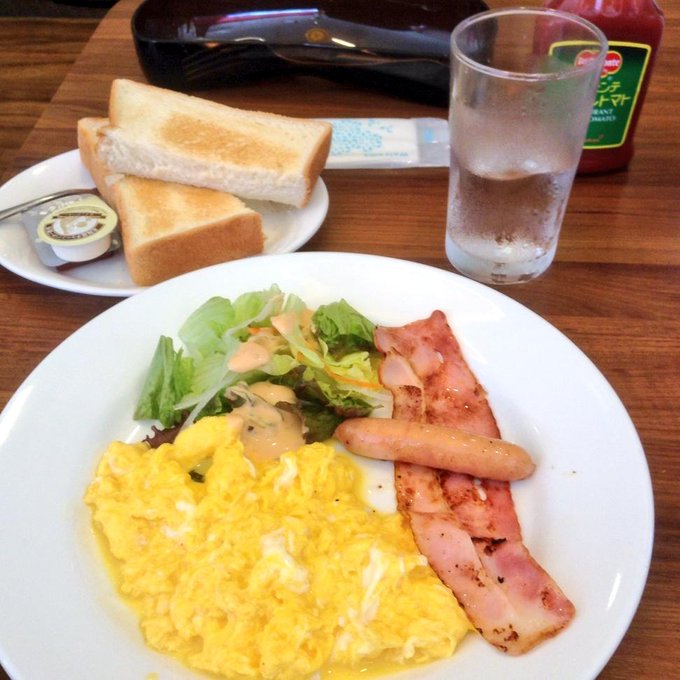 posted at 09:52:40
Yesterday I bought some new Sony H3 earphones at e-earphone at Akihabara at their new location. However today I thought I had some issues with them making noise. Seems like it was my fault because I noticed later that my plug wasn't plugged the whole way into the jack!
As I was passing through Akihabara, I decided to jump in and take a quick photo of the crowd outside the opening of Radio Kaikan.
This is a photo of Radio Kaikan about to open after the long renovation. Took this photo and missed my train. Lol!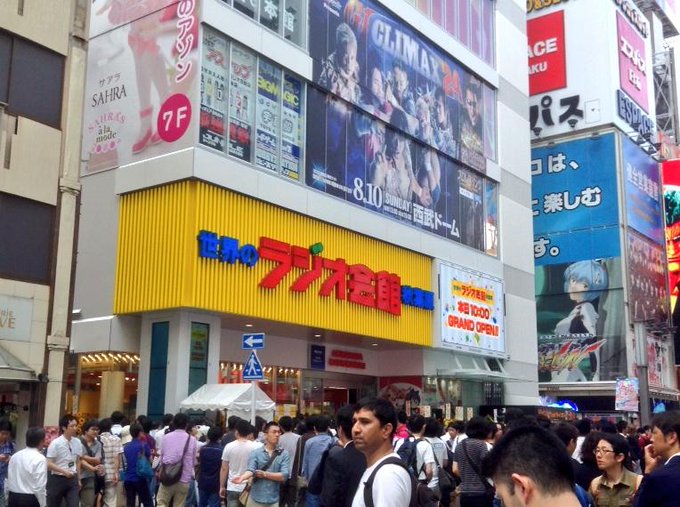 posted at 09:54:32
It was set to open at 10am, but I didn't stay long enough to see it open.
On twitter, I noticed another LiSA concert goer tweeting a photo of FUJI-Q where the concert will be.
RT @shiranui_d2b: FUJI-Q〜〜〜!!! Wooooooo pic.twitter.com/qmPbGNYQeN
posted at 10:07:25
While on the train I posed a photo of last night's Akiba photo.
I missed going to Akiba and even got a bit lost. Haha!
A rainy evening at Akiba. flic.kr/p/o75Tbp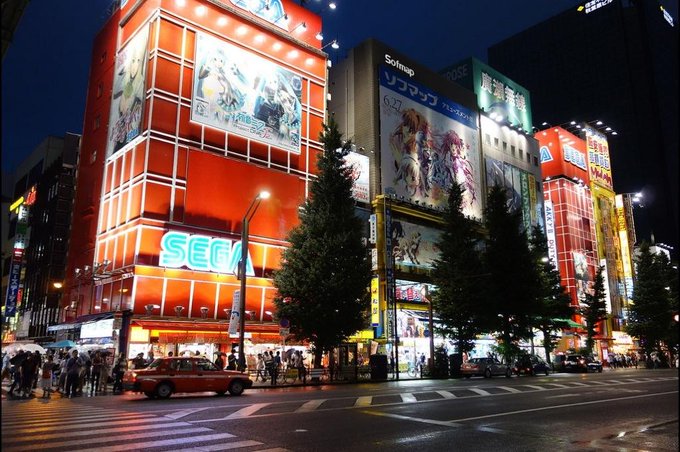 posted at 11:03:39
On the express train to Fuji Q highlands.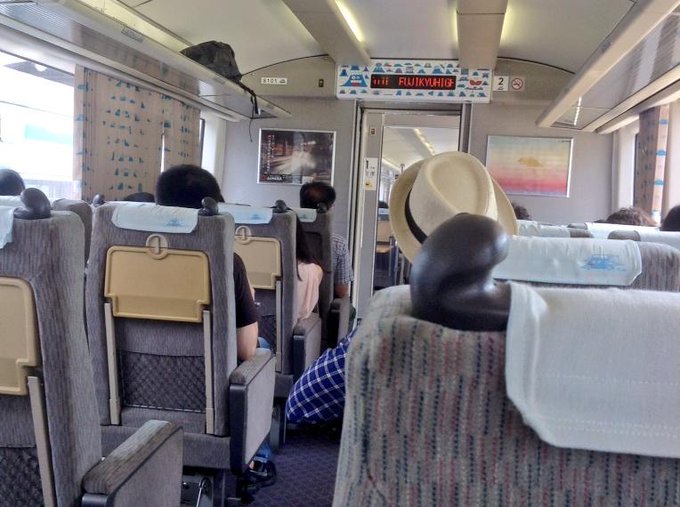 posted at 11:54:50
Giant Love Live! at Akiba flic.kr/p/o775RE from last night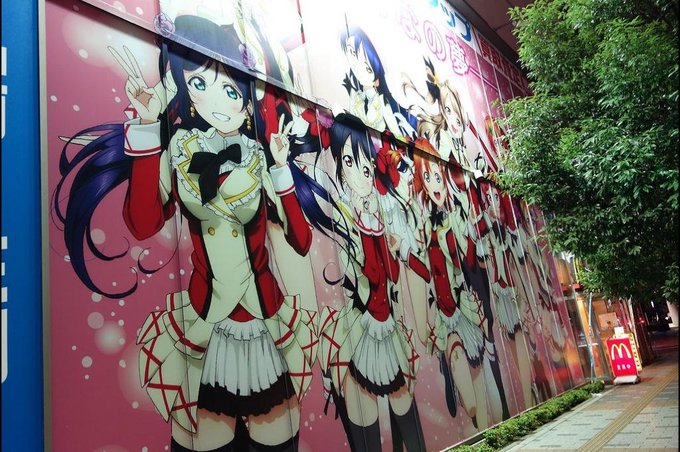 posted at 11:57:44
About midday, I got off the train and transferred to a bus to conifer forest where the LiSA live is at in Fuji-Q
Outside LiSA's concert area. Can hear her singing before the concert.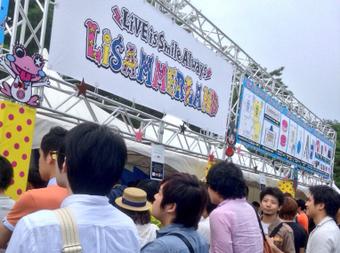 posted at 14:06:22
Outside Fuji-Q.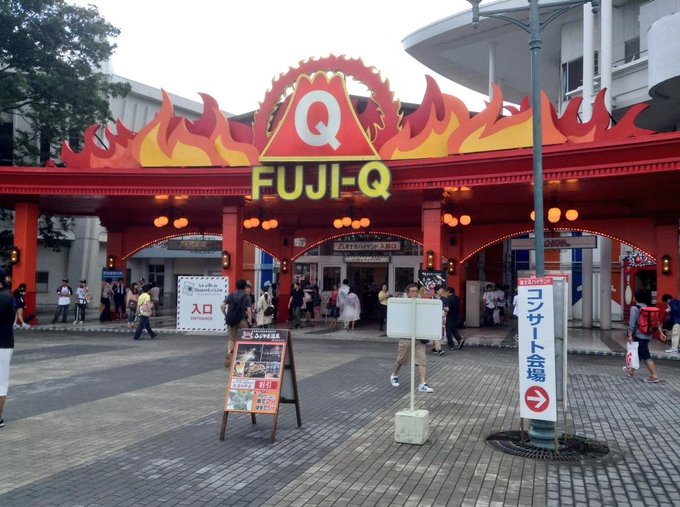 posted at 14:35:36
Snoopy Mt Fuji water!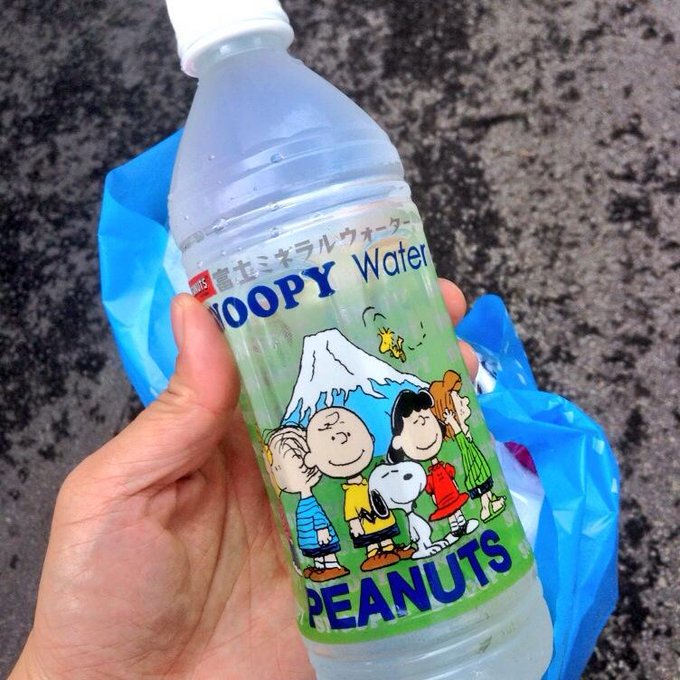 posted at 15:07:48
Mt Fuji in the background!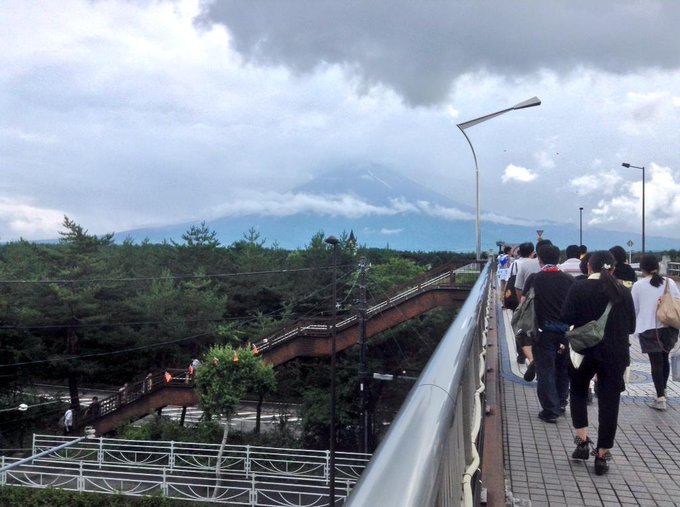 posted at 15:10:21